chilean miner new york city marathon


Really Short Story: Edison Pena was trapped in a mine in Chile so long he started thinking that running a marathon would be a good idea.
Short Story: The New York Marathon was yesterday, meaning that hundreds of thousands of people foolishly ran in a race that was invented when some dude from thousands of years ago ran 26-some miles to deliver a message, then immediately collapsed and died. Well, to me, that sounds just crazy, but in contrast to spending two months at the bottom of a Chilean mine with 33 other dudes, this whole marathon thing was probably a walk in the park for rescued Chilean miner Edison Pena. Of course, it took him nearly 6 hours to finish the race, so while it wasn't a walk in the park, it was basically a walk in the city. Not to take anything away from his accomplishment, but maybe next year he should train a little bit harder for the race.
tara reid
November 8, 2010: tara reid Day! - She's kinda like a slightly more talented Heidi Montag.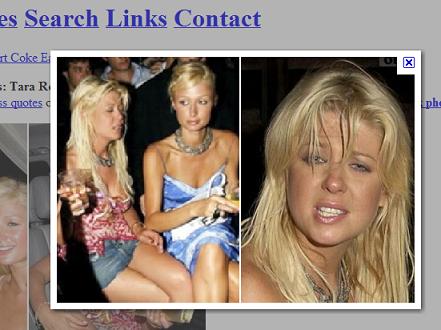 WHY?: When the film American Pie came out about 10 years ago, Tara Reid was one of the hottest women…well, in that film. (Okay, she was top 5, at least…or at least tied with the lady who played Jason Biggs' mom.) Then she only made a cameo in American Pie 2, probably because she was spending too much time with Paris Hilton to devote any more time to her "career." A few years later, she had one of the worst plastic surgeries ever performed on her breasts, and we know this because, well, her dress fell off on a red carpet and revelead it in front of the cameras. I just hope she has a backup career planned if she can't find any more acting work...actually, I guess I really don't care all that much.

TOMORROW'S contenders:
sisqo - Two words: thong song…or the thong song. You know, she had dumps like a truck?
nick lachey - He married Jessica Simpson. That's pretty much it.
big pun - He's no longer a player…in the game of life. He died like 10 years ago, because he weighed like 500 pounds.

11/9/10 POTD POLL!
hillary rules out future presidential run
Well, she ruled out 2012 and 2016, but keep your fingers crossed that she'll change her mind by 2020.

300 pounder kicks extra point
This big rookie very nearly proved just how overrated NFL kickers are…until he missed the extra point wide right.

man eats 12 pounds of food at applebees
Tomorrow's story: man dies from excessive grossness.

girl can't sing, freaks out
You'll freak out if you actually watch this video too…your ears will, at least.

colts wr takes huge hit
If you like seeing football players gets hurt, well, I guess you are really enjoying this season.