san francisco giants win world series


Really Short Story: San Francisco is about to riot like they just legalized gay marriage.
Short Story: A team named after gigantic human beings hadn't won the World Series in 56 years, and the city of San Francisco hadn't seen a World Series champion in its own city ever…until last night. Before this year, having the Giants in the World Series meant you were more likely to see a massive earthquake strike the city than to have the team actually win the whole thing. They had been to the Series 3 times since their move to Northern California in 1957, but each time had ended in disappointment. However, thanks to a group of young pitchers and a dude named Buster, they finally have their World Series title...which should momentarily ease the pain of any anti-gay marriage and anti-marijuana voting results today.
Johnny Vander Meer
November 2, 2010: Johnny Vander Meer Day! - Which former Major League pitcher once threw no-hitters in consecutive starts?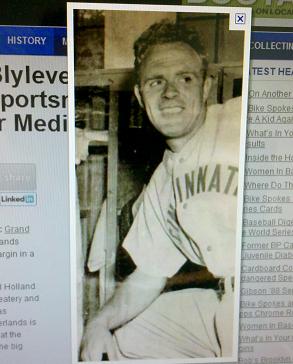 WHY?: Some people are destined for greatness. Some people are destined to be the answer to a question on Trivial Pursuit. I guess you could consider Johnny Vander Meer somewhere in between the two. You see, in 1938, the a 24 year-old Vander Meer threw no-hitters 4 days apart in consecutive games for the Cincinnati Reds. Not surprisingly, it was the only time this has ever been done. His second no-hitter was in the first night game at Ebbets Field in Brooklyn. He won a World Series title two years later with the Reds, and then threw a no-hitter 12 years later playing in something called the Texas League, making him the first pitcher with 2 Major League no-hitters and one Texas League no-hitter.

TOMORROW'S contenders:
Dolph Lundgren - His name is Dolph and he played Ivan Drago in Rocky IV. Do you need to know anything else?
Roseanne Barr - More famous for singing the National Anthem horribly…or for marrying Tom Arnold?
Charles Bronson - From what I can gather, he was like his era's version of Vin Diesel?

11/3/10 POTD Poll!
heidi klum halloween costume
If you've ever been attracted to Heidi Klum, these pictures should change that. You can have her, Seal.

the sarah palin poll
People either love Sarah Palin or hate her. Although, most agree she is really dumb and really attractive.

randy moss waived
Randy Moss only decided to stay in Minnesota one week for every percent of effort that he puts forth.

people ready to rock the vote
We could shatter the record for midterm election voter turnout today. I think we're also setting a record for most witches considered as serious candidates.

maher on galifinakis smoking on his show
Bill Maher says Zack Galifinakis wasn't smoking marijuana on his show. It sure looked like weed through my TV screen though!