alcohol more harmful than heroin


Really Short Story: Crack is wack…but alcohol is more wack?
Short Story: You'd almost have to imagine the "experts" who conducted this study were drunk when they did it. Apparently, a British study has found that alcohol is the most dangerous drug in the world to those who use it and people who are affected by those who use it. That's right, more dangerous than heroin, crystal meth or crack. Apparently the study measured the physical, social and psychological problems caused by each of the drugs. When you think about it, I guess that makes sense, because the study failed to take into account how much fun each of the drugs also provides, and that surely would have bumped alcohol up on the list a couple notches. (NOTE: wc,t does not condone alcoholism. We also don't support the implied findings that you should stop drinking alcohol and start smoking crack.)
Jenny McCarthy
November 1, 2010: Jenny McCarthy Day! - The perfect combination of beauty and obnoxiousness.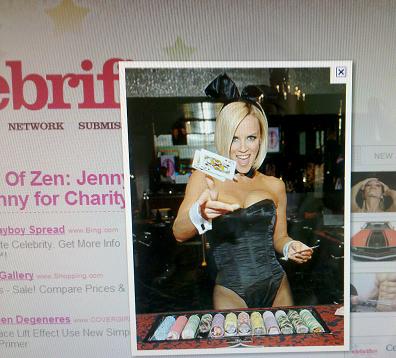 WHY?: She made a name for herself without saying a word when she was named Playboy's Playmate of the Year in 1993 at the tender age of 21. I am sure there are a lot of people who would have been happy if her 15 minutes had ended there. Instead she went on to become the loud-mouthed obnoxious host of an MTV show Singled Out, and from there she went on to have a short-lived sitcom and generally unimpressive acting career before eventually dating Jim Carrey. These days she is more well-known for her claims that vaccines don't work, and generally cause autism. It should be noted that these claims are not supported by any medical or scientific proof, but why should that even matter? Former Playboy Playmates of the Year know just as much as those silly scientists, right?

TOMORROW'S contenders:
David Schwimmer - He screwed Jennifer Aniston over way before Brad Pitt.
Nelly - It's not just a dream…Nelly has had like 4 #1 singles and 3 #1 albums.
Johnny Vander Meer - He threw two no-hitters in his baseball career…in back to back games!

11/2/10 POTD Poll!
man carves pumpkin with gun
Don't try this at home, kids. As a matter of fact, don't try this anywhere.

iowa recruiting violation ashton demi
I don't know about you, but I'm not so sure meeting Ashton Kutcher would be a huge selling point to make me come to Iowa for college.

scariest sports uniforms
Sports uniforms are kind of unusual to begin with.

pontiac done
GM is doing its customers a big favor by no longer selling Pontiacs.

convicted crook living the high life
Hey, what else is he supposed to do with all that money that he fraudulently took from investors?