chinese visit to the u.s.


Really Short Story: Mr. Jintao comes to America…or is it Mr. Hu?
Short Story: The United States and China wouldn't seem to have much in common, other than the fact that they are probably the two predominant world powers these days. Of course, while the U.S. is familiar with the position, China is really exploring the territory for the first time in the modern era. The growing Communist power seems to be enjoying their new-found power, coming to America and acting like a real big-shot, trying to hype up their little Communist system and spend a little of that hard-earned Chinese cash. I believe they also spent some of their time trying to push for Yao Ming to make the All-Star team, even though he won't play for the remainder of the season.
geena davis
January 21, 2011: geena davis Day! - You probably don't remember this red-haired actress unless you are over 25.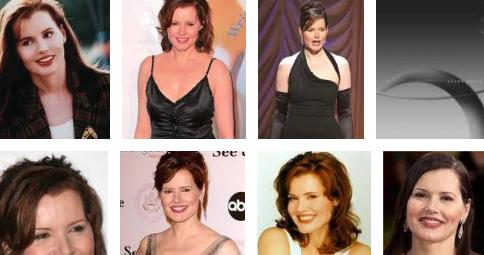 WHY?: Virginia Elizabeth Davis was not an athlete growing up, but you would never have guessed that if you are familiar with the movie A League of Their Own in which she plays 1940's women's baseball star Dottie Henson. Of course, Davis, who of course goes by Geena these days, also starred in a variety of other films in the late 1980's and early 1990's including Thelma and Louise, The Fly and Beetlejuice. She even won a Best Supporting Actress Oscar for her role in The Accidental Tourist in 1988, but really fell off the map in the late 90's until she won a Golden Globe for Best Actress for her role in the TV series Commander in Chief as the first female President. Maybe she's just been too busy proving that Hollywood actors don't have the market cornered on divorce, as she is currently in her 4th marriage, with 3 kids, all of which she gave birth to after the age of 46.

TOMORROW'S contenders:
john belushi - God works in mysterious ways...I guess that explains why it is Jim Belushi who is stll with us today.
aaron neville - Larger than life R&B crooner known for his surprisingly feminine delivery.
oral roberts - Televangelist/university founder...not, as I had always figured, a famous dentist.


woman solves her kidnapping as baby
Of course, this opens a door for all kids who dislike their families to start searches for their "real" parents.


live chicken thrown at kfc staff
Not to make any accusations, but this may be the first real chicken anyone at KFC has ever seen.


boy scout on american idol
He may not have made it to Hollywood, but just a short snippet of his video convinced me to stop texting and driving.


inappropriate new series on mtv
Call me crazy, but I can't imagine this show is any less appropriate than Jersey Shore or 16 and Pregnant.

tiger mom backlash
Not all Chinese kids like being treated with no respect or compassion by their mothers.